The implementation of the 2022 Building Safety Act has extended the time that a claim for defective construction in a residential property can be made, and has exposed contractors and designers to increased liabilities.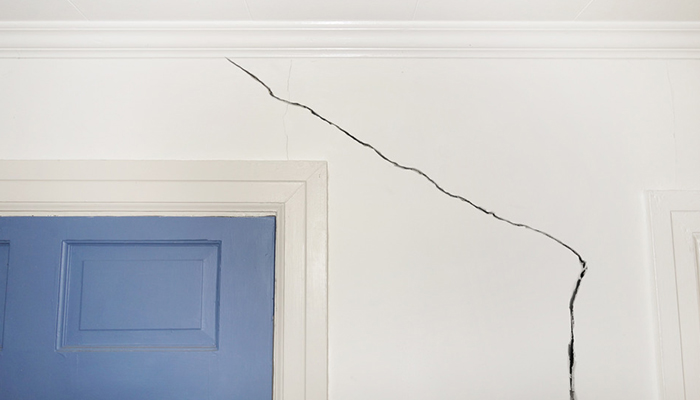 The 2022 Building Safety Act (BSA) created an important turning point in June this year, when changes to the limitation periods for residential construction claims brought under the 1972 Defective Premises Act (DPA) came into force.
The DPA obligates those constructing any dwelling do so in a workmanlike manner using proper materials so that, when completed, the dwelling is fit for habitation. The reform, one of the most controversial aspects of the BSA, will require businesses in the construction industry to review their positions under the new regime. Some of the considerations for contractors, designers and property owners are provided below.
Extensions to claim periods
Previously, under the DPA, the limitation period for claims that a property is unfit for habitation was six years from the date of completion of the works. The time limit could be extended if further work were carried out, but only in relation to that further work.
Under the BSA, for claims accruing before 28 June 2022, that 6-year limitation period will now be extended retrospectively to 30 years – this means claims which may previously have been out of time, now are not. For claims accruing after 28 June 2022, there will be a prospective 15-year limitation period.

This represents a widening of the scope for potential liability, often long after the right to bring an action under contract or in negligence has expired. Importantly, for dwellings completed as far back as June 1992, it opens up the possibility of a claim under the DPA that prior to the introduction of the BSA would have been considered time barred.
The BSA also introduces a new section extending the right to claim under the DPA for any work carried out to an existing dwelling (i.e., refurbishment) provided the works are done in the course of a business (i.e., not by an individual on their own or anyone else's home). Claims can only be made for claims that accrue after 28 June 2022 and will have a 15-year prospective limitation period.
Breach of building regulations
The final amendment bought about by the BSA is a section allowing a general right to make a claim for damage caused by a breach of the Building Regulations, giving a party the right to claim damages where they suffer harm because work on a building does not comply with the Building Regulations.
This relates to any building in England and Wales, not just dwellings. This change will not have retrospective effect, but claims can be brought for defects accruing after 28 June 2022, for 15 years.
Building Liability Orders
Developers, contractors and consultants that are (or ever have been) part of a group of companies, should also be alert to Building Liability Orders (BLOs). If it is just and equitable to do so, the high court can make a BLO to extend liability to associated companies arising from the DPA or other claim arising from a building safety risk. Parent and sister companies may therefore find themselves jointly liable for a claim against a group company, even where that group company has been dissolved.
What is the impact of these changes?
Whilst the amendments to the DPA have been brought in under the umbrella of building safety – by virtue of the context to the BSA – existing case law has established that scope for potential claims under the DPA is broad. Potential claims include not just safety defects, but any defect or collection of defects which, on completion, make a dwelling unfit for habitation – including, for example, defects that cause distress or inconvenience to occupants.
An increased number of claims arising out of the DPA are expected as a result of these changes, and businesses are advised to take steps now to protect their position, whether in bringing or defending such a claim.
Practical considerations for works completed before 28 June 2022
Developers and contractors alike should review their residential portfolios, and contractors may wish to identify any "at risk" developments – in particular those projects where limitation periods under contract have already expired, but exposure to liability under the DPA has now re-appeared. Developers, investors and building owners may wish to reconsider any claim previously considered to be time barred. Note that the BSA provides for a one year "initial period" for claims close to limitation in 2022, allowing until June 2023 to commence proceedings.
The DPA will apply to any prospective works on any dwelling, or any building containing a dwelling. Even where the work is done to a non-residential part of the building, the DPA will apply if a relevant dwelling is adversely affected.
Small practices undertaking domestic extensions and refits should be aware that liability is now extended under the DPA to include works carried out on existing dwellings. Previously, the DPA only applied to the provision of new dwellings (including conversions).
For claims relating to any such developments, many of which will have been completed between 12 and 30 years ago, a particular challenge for claimants and defendants alike will be proving the condition of the property at completion. Businesses might consider the extent of available evidence in preparation. Documents should be retrieved and retained where possible.
Practical considerations for works due to be completed on or after 28 June 2022
Businesses should consider whether they have sufficient warranty and insurance protection to cover the extended limitation period for existing projects. Parties may be exposed where the limitation for liability under the DPA extends beyond existing warranties and insurance policies agreed under contract. Supply chain warranties should also be considered.
When negotiating new contracts, businesses should consider the new limitation periods, identifying and apportioning risk for defect liability under the DPA – and ensure that sufficient guarantee, warranty and insurance protections are in place. Clients should be wise to verifying this, before instructing works to proceed.
Records should be retained for the duration of the relevant liability period (noting that the liability period may reset on completion of any remedial or refurbishment works). This may involve reconsidering document retention policies in a contract.
Signature Surveyors have extensive experience with defective construction claims and advise both owners and contractors regarding potential liabilities.
Signature Surveyors Ltd
2 December 2022